EXPERIENCE THE NATURAL WAY OF WATERCARE
SpaBalancer System Water Care
The products
SpaBalancer System Wasserpflege




Die Produkte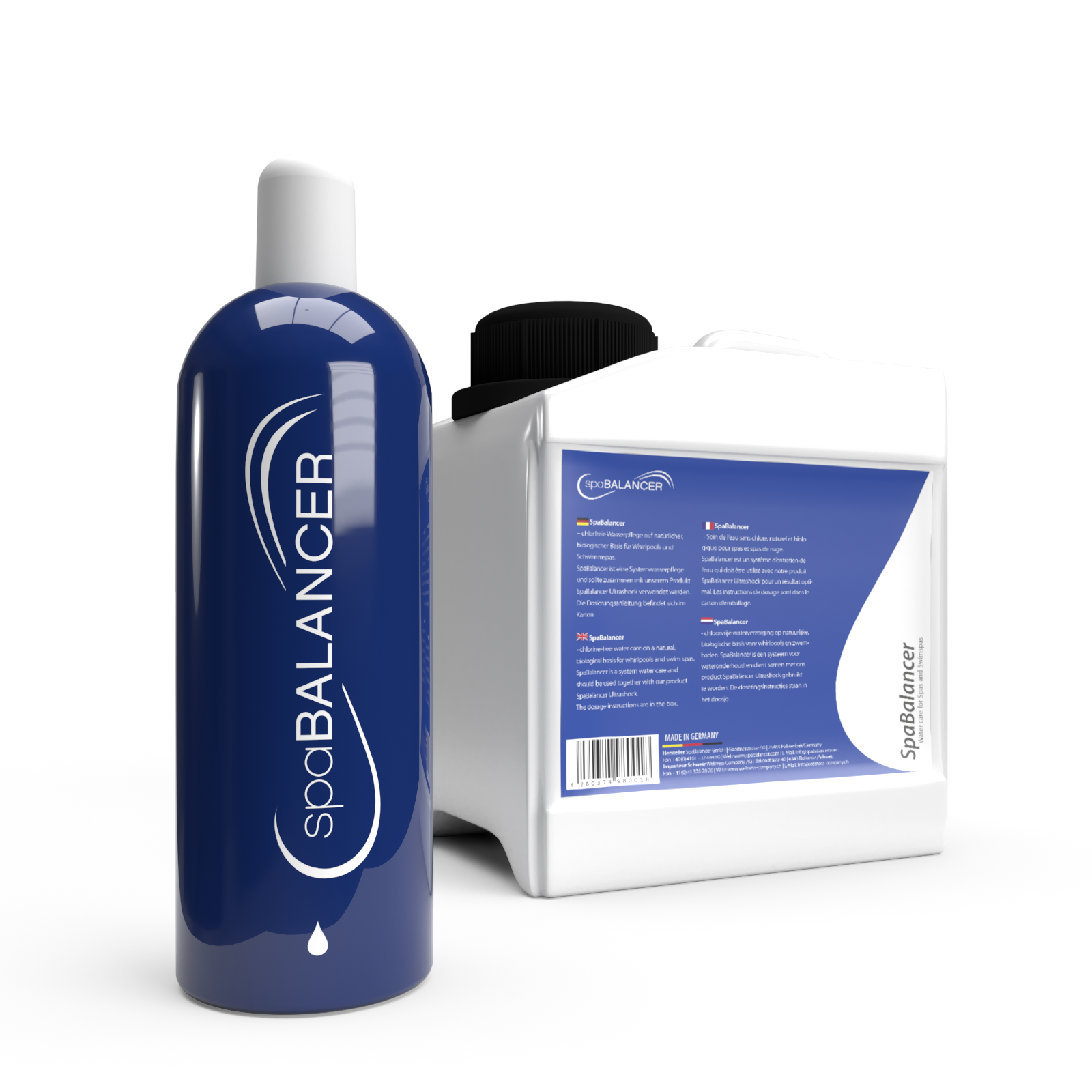 Basic
is a completely biological and chlorine-free water care product.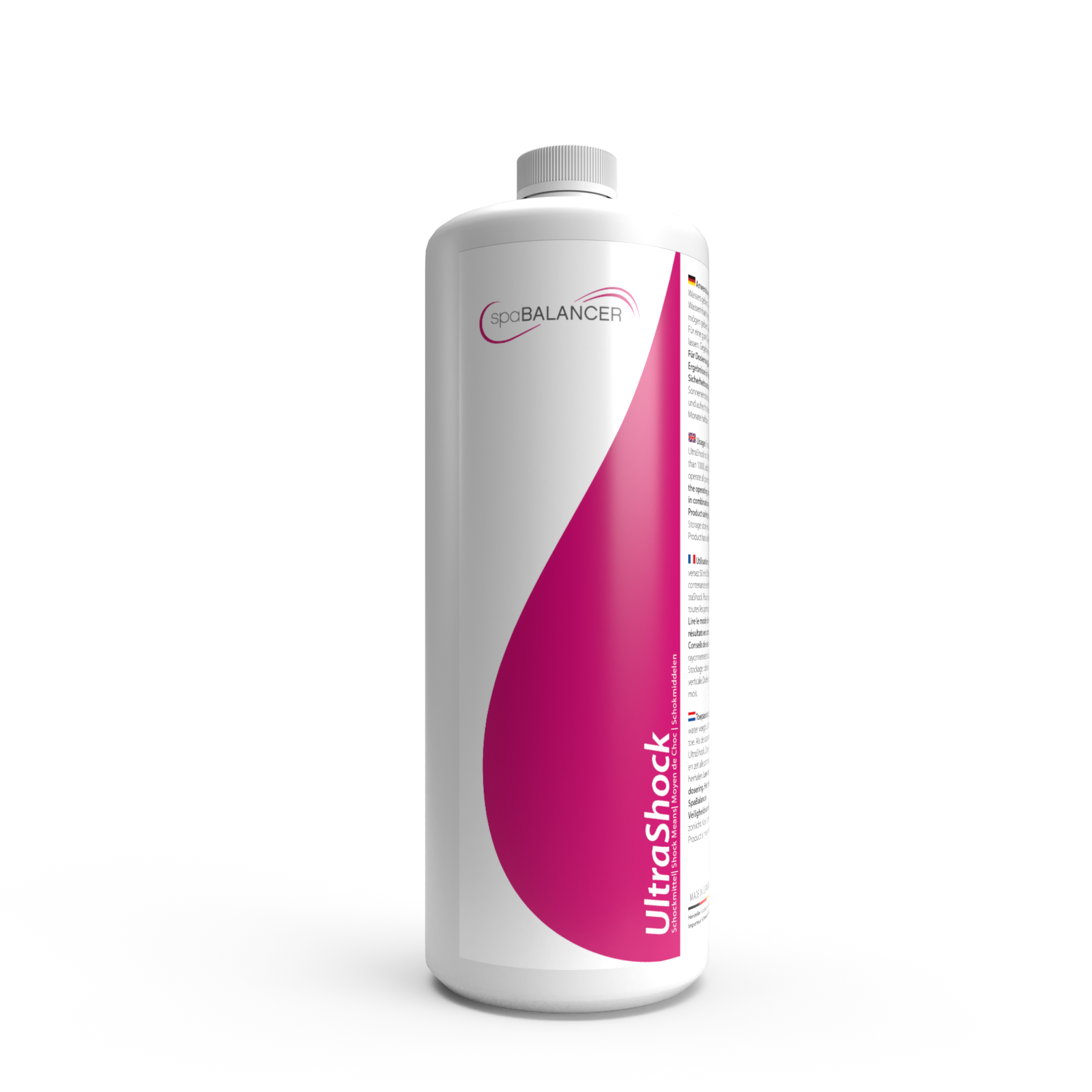 UltraShock
SpaBalancer UltraShock is a cleaner based on Cl2Oxid. It is five times stronger than chlorine.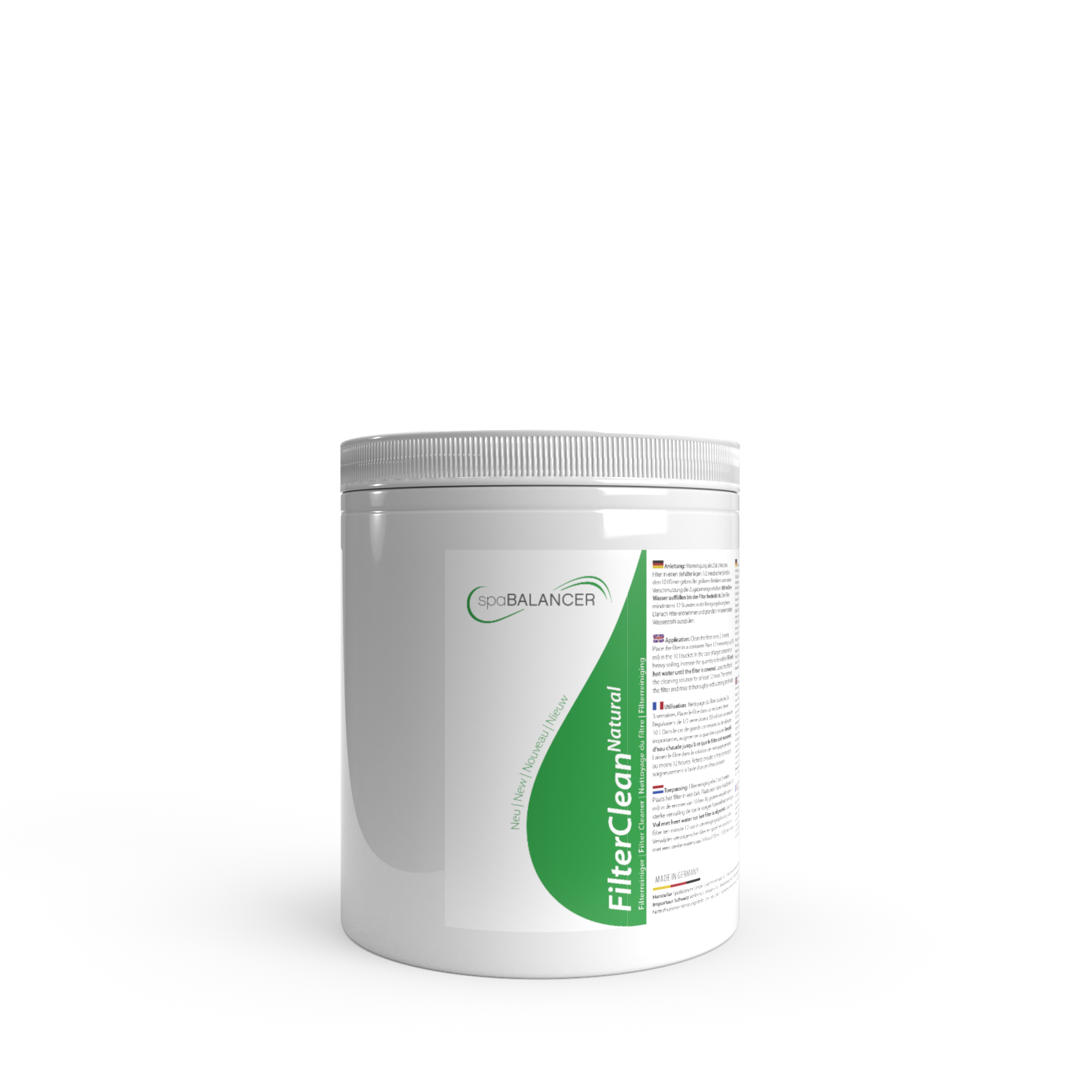 FilterClean Natural
Eco-friendly special cleaner - Especially conceived for whirlpool filters.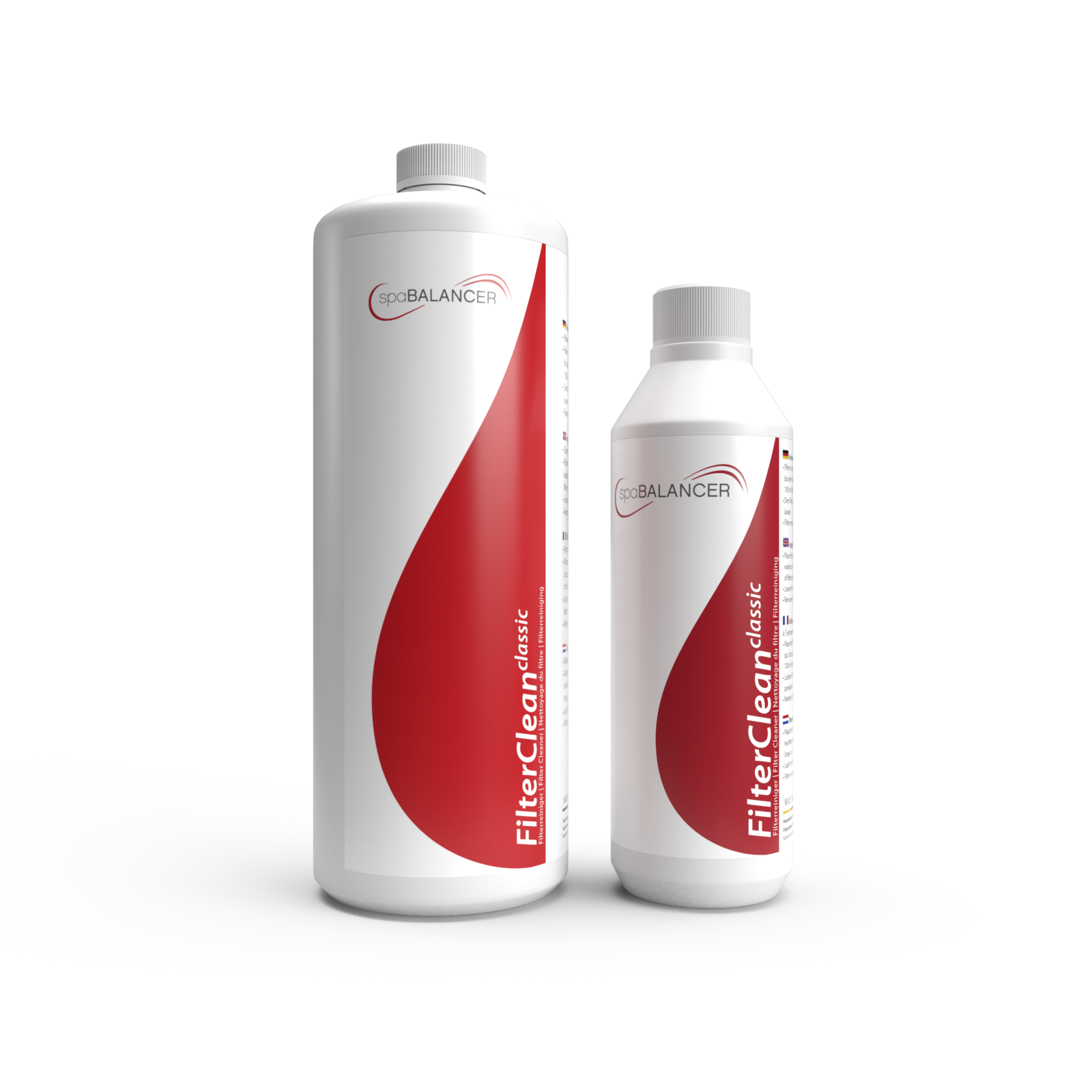 FilterClean Classic
Special filter cleaner for whirlpool filters. Specially made for use with SpaBalancer.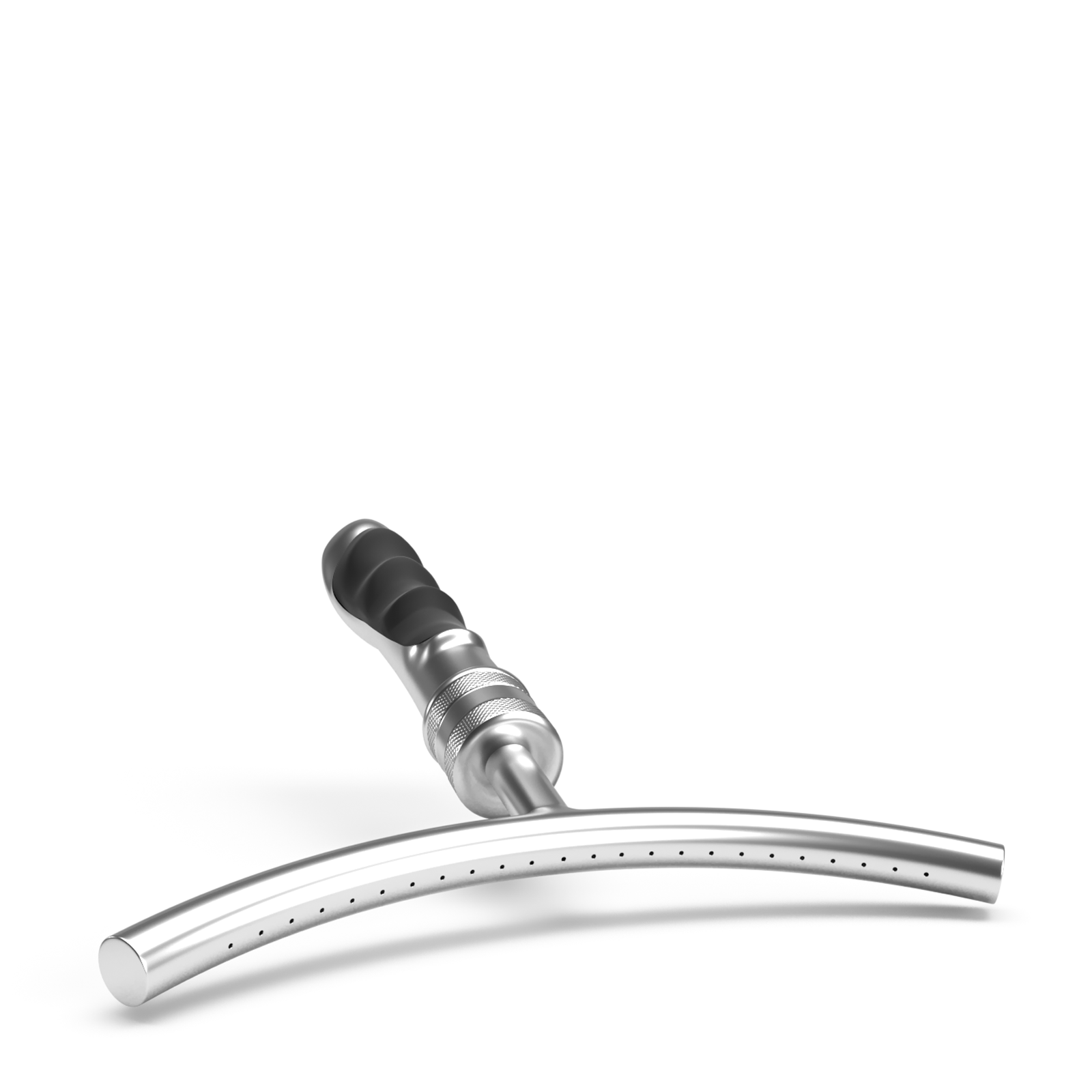 Filter Flosser
Filter flosser made of aluminium. Simple and convenient filter cleaning.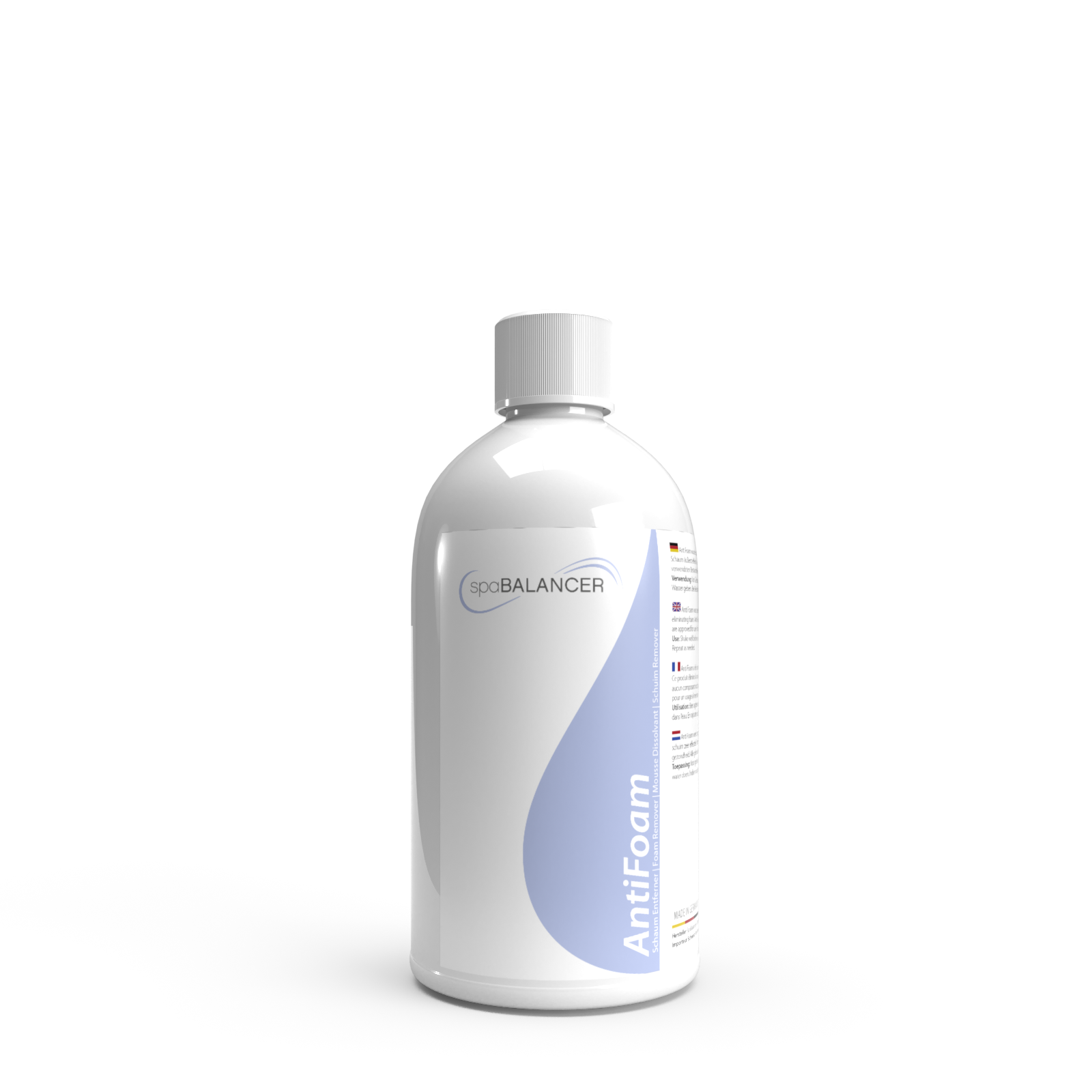 AntiFoam
SpaBalancer AntiFoam was specially formulated for use in whirlpools. It removes foam very effectively.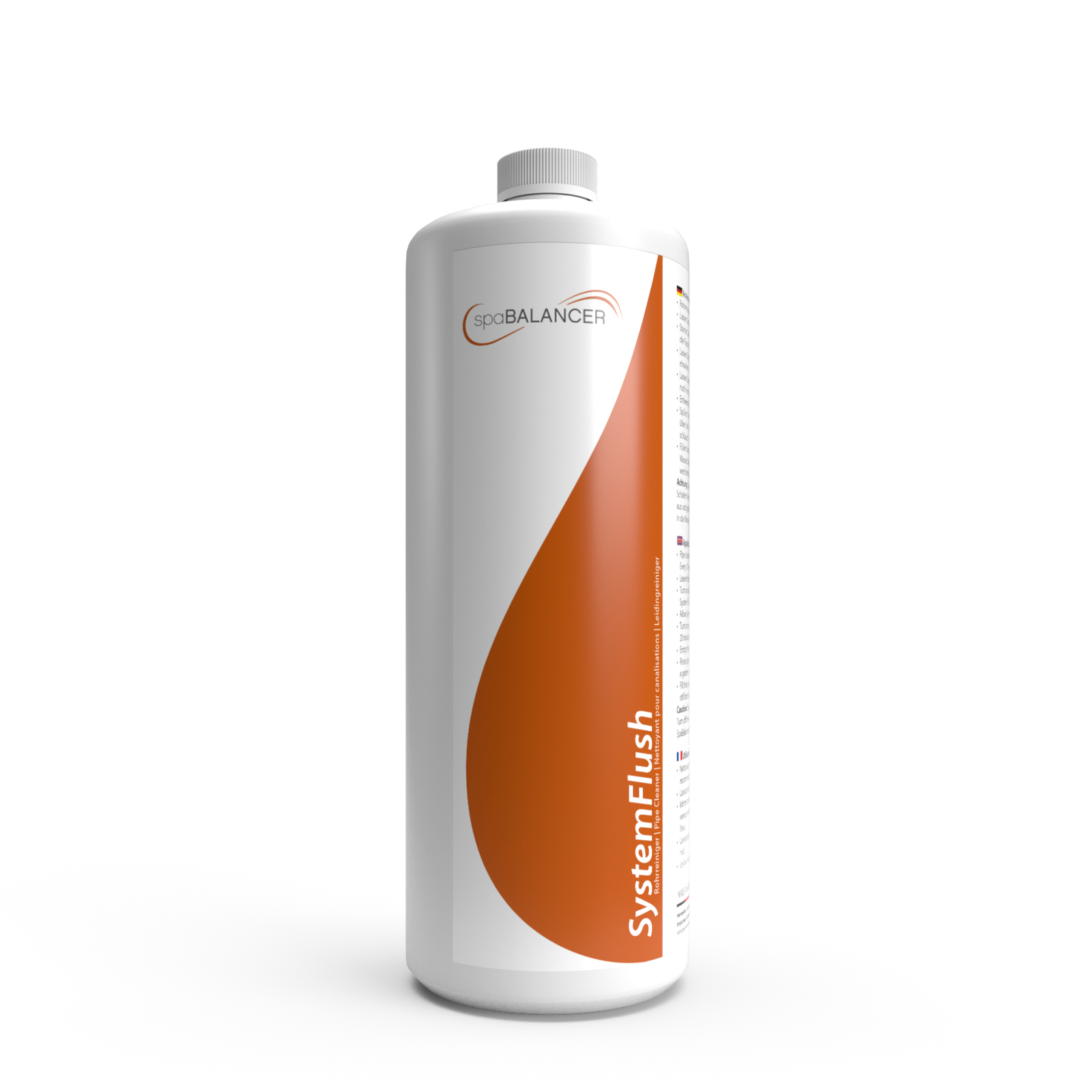 SystemFlush
SpaBalancer SystemFlush is a highly effective pipe cleaner for the recommended annual cleaning of the pipelines.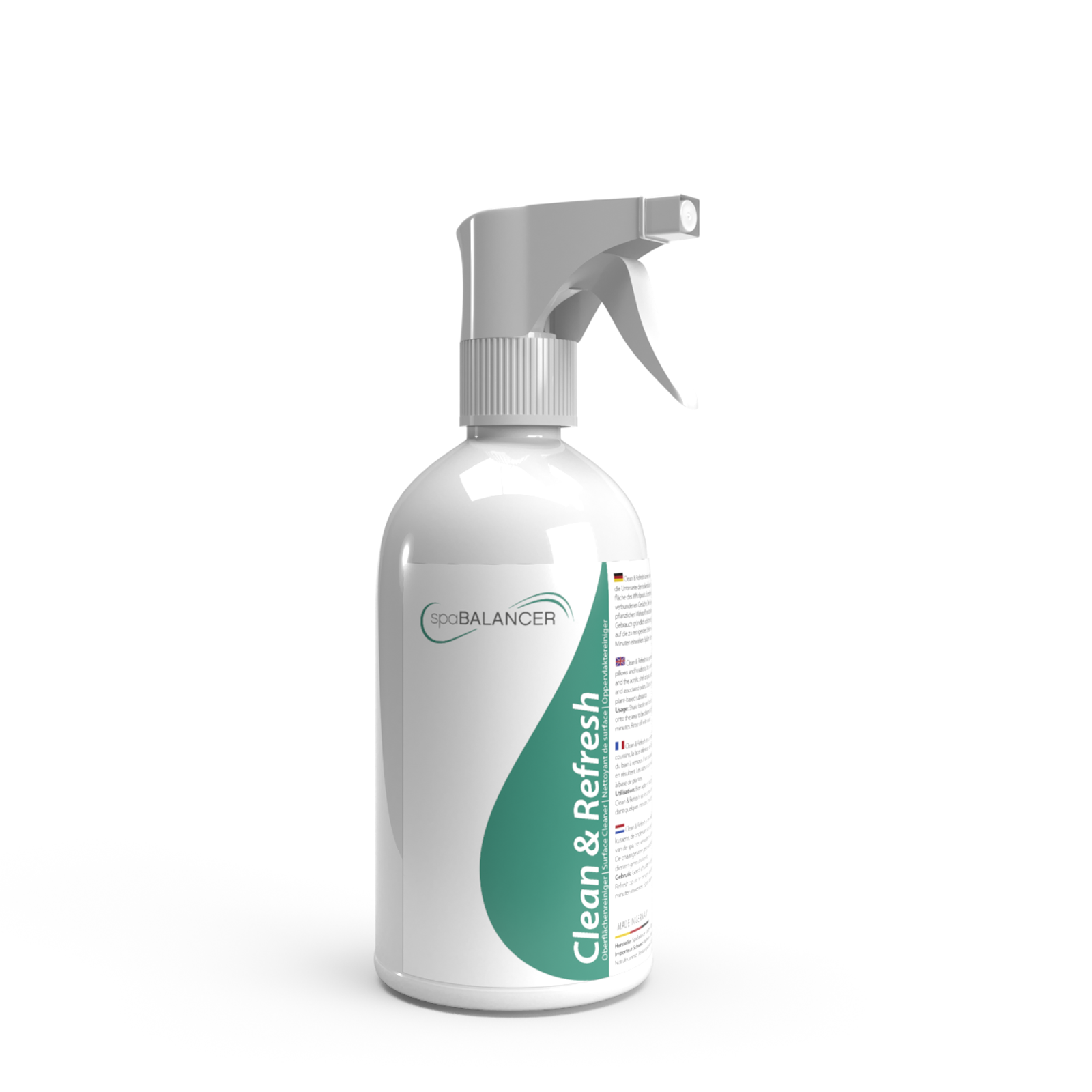 Clean & Refresh
SpaBalancer Clean & Refresh is a mild cleaner for the cushions, the underside of the insulating cover and the acrylic surface of the whirlpool.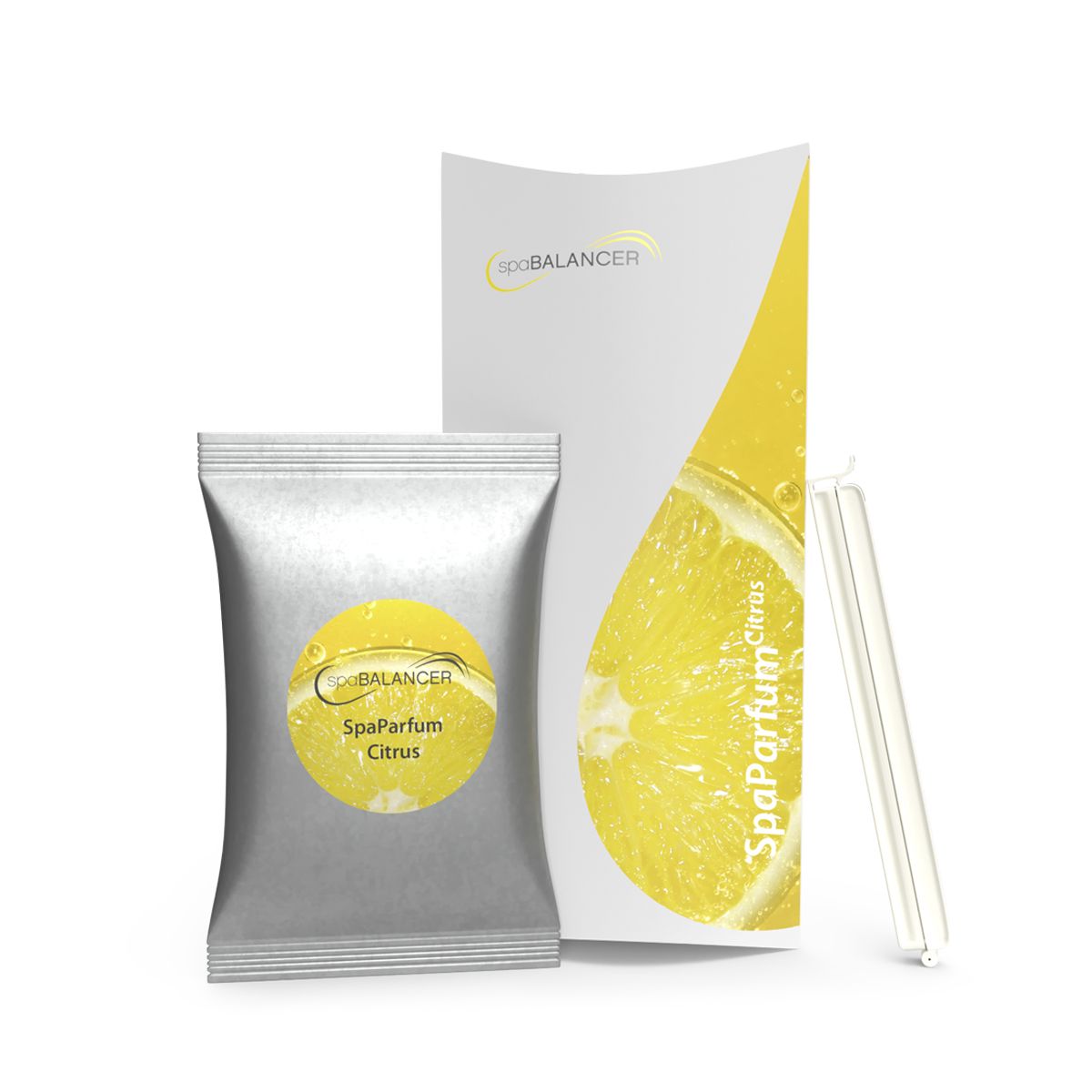 SpaParfum Citrus
Spa fragrance with a refreshing citrus note
SpaParfum Eukalyptus
Spa fragrance with pleasant natural eucalyptus
SpaParfum Lavendel
Spa fragrance with gentle, natural lavender
---
Wie funktioniert die SpaBalancer System Wasserpflege?
01
---
02
---
Die Vorteile von SpaBalancer gegenüber Chlor haben wire Ihnen hier veranschaulicht.
03
---
Die wichtigsten Fragen und Antworten haben wir im FAQ zusammengefasst.